EKTKE STUDIO wählt alle Materialien sorgsam und in Bezug auf Herkunft, Qualität und Nachhaltigkeit aus.
EKTKE STUDIO selects all materials carefully with regard to their origins, quality and sustainability.
Leder
Leather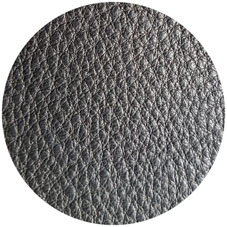 EKTKE STUDIO verwendet qualitativ hochwertiges, pflanzlich gegerbtes Naturleder, das in Süddeutschland hergestellt wird. Das mit dem IVN- und ECARF-Zertifikat ausgezeichnete Leder ist besonders umwelt- und allergiefreundlich. Grund dafür ist die pflanzliche Gerbung aus nachhaltigen Gerbstoffen. Je nach Farbton erfolgt zusätzlich eine schwermetallfreie Färbung mit synthetischen Farben, die auf Umweltverträglichkeit geprüft sind. Desweiteren kommt das naturbelassene Leder ohne chemische Oberflächenbehandlungen aus, wodurch es seine natürlichen Merkmale behält. Abhängig von Faktoren wie Handhabung, Farbton und Feuchtigkeit kann ein farblicher Abrieb stattfinden. Naturbelassenes Leder verändert im Laufe der Zeit seine Farbe unter Einfluss von Licht. Die Veränderungen lassen eine einzigartige Patina entstehen und sind Zeichen von Natürlichkeit und Qualität. Jedes Produkt erhält dadurch einen individuellen Charakter. Für Ketten und Taschenhenkel werden gesäumte Rundschnüre aus qualitativ hochwertigem, europäischem Nappaleder mit Baumwollkern verarbeitet.
EKTKE STUDIO uses high-quality vegetable tanned leather which is produced in the south of Germany. The leather is particularly eco- and allergy-friendly and is assigned with a IVN- and ECARF-certificate. The certificate supports herbal, sustainable tanning agents. Depending on a product´s colour, an additional heavy metal free colour process involving environmentally approved synthetic substances, may be used. The natural finished leather is without any chemical surface treatment, which guarantees its natural characteristics. Depending on parameters of use, shade of colour and moisture, the colour may change. Furthermore natural finished leather changes its colour over time under the influence of day light. This transformation creates a unique patina and represents the quality and naturalness of the item. Thus each product will develop its own individual character. Necklaces and bag handles are produced with seamed round cords of high-quality european nappa leather with a core of cotton.
Kork
Cork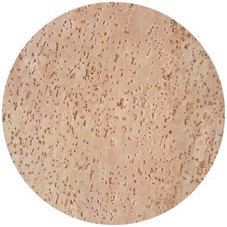 EKTKE STUDIO verwendet hochwertiges, portugiesisches Korkleder. Kork ist ein natürlich nachwachsender Rohstoff, der in traditioneller Handarbeit aus der Rinde der Korkeiche gewonnen wird. Als veganes Material bietet Kork eine Alternative zu Leder. Korkleder wird durch die Verbindung von Kork und einem textilen Trägermaterial hergestellt. EKTKE STUDIO verarbeitet ausschließlich Korkleder mit einem Trägermaterial aus hochwertiger Baumwolle. Eigenschaften des umweltfreundlichen Korkleders sind hohe Strapazierfähigkeit, Formbeständigkeit und Feuchtigkeitsresistenz. Wie alle Naturprodukte weist Kork individuelle Maserungen und Farben auf. Im Laufe der Zeit können sich je nach Handhabung einzelne Farbtöne verändern. Jedes Produkt aus Korkleder ist ein unverwechselbares Unikat mit einer einzigartigen Haptik.
EKTKE STUDIO uses top-quality portuguese cork leather. Cork is a natural renewable rescource which is extracted from the bark of the cork tree by traditional handcraft. Cork is a vegan material and an alternative to the use of leather. Cork leather is a bonding of cork and high-quality cotton as a carrier material. The characteristics of eco-friendly cork leather are its good wear, moisture resistance and form stability. As with all natural products, cork has individual textures and colours. Over time colour changes are possible due to the use of the item. Each product made of cork leather is a distinctive one of a kind with an unique surface feel.
Filz
Felt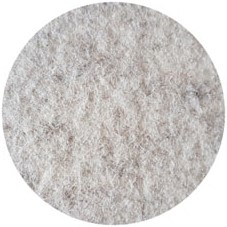 EKTKE STUDIO nutzt hochwertigen Wollfilz als Füllmaterial. Der Filz besteht aus 100% Wolle, ist mit dem Öko-Tex Standart 100-Siegel zertifiziert und wird in Süddeutschland hergestellt. Wolle ist ein natürliches, nachwachsendes Material, das langlebig, atmungsaktiv und feuchtigkeitsregulierend ist.
EKTKE STUDIO uses premium-quality wool felt as a filling element. The felt made of 100% wool is produced in the south of Germany and certified with the Öko-Tex Standard 100-logo. Wool is recommended as a natural renewable material which is longlasting, breathable and humidity regulated.